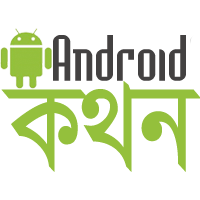 I haven't been posting for weeks. That's highly unlikely for a addicted blogger like me. So, what happened?
After I recovered from the accident last month, a lot of works were put ahead of me and I had to clear them off. But no, that isn't the excuse for not writing anything here either.
In fact, I came up with a new idea for a blog. My first niche blog (dedicated to a specific topic) in Bangla. It's about Android. You know that Android-based smartphones are getting extremely popular because of their variation of choices and affordability. Bangladesh is no different. A huge number of people actually use, or want to use, Android-based smartphones. Low-end smartphones like Galaxy Pocket, Galaxy Y and Xperia Mini are few of the most popular ones in the market. 
While there are a lot of websites on the Internet, especially XDA Forum, for Android users to look for tutorials and how-tos, there isn't really one in Bangla. Sure, there are translated tutorials floating around different Bangla blogs and forums, but I wanted to create a community centralized to Android. A huge base of Android fans and users who speak Bangla. So for anyone who understand Bangla, go give it a look at Android Kothon.
So, that's really what I've been busy with. As you know that the site is in Bangla, I have to read and write a lot of Bangla to get the comfort level back. I have been away from Bangla blogging for over a year. I've been extremely regular and loyal in English blogging because I loved it (moreover, writing English in computer is way faster and easier than writing Bangla). To get my comfort level back, I've been writing a lot Bangla recently and that's what kept me apart from blogging in English.
But I'll be back. I am back, actually. I'll keep posting about my thoughts and stories of my life. Just they won't be as long and as detailed as they used to be. I have a series of important exams starting from October. They are life-changing exams. And I have other jobs and this Android Kothon to take care of. So you know, personal blog will get only the personal time left for me. Mostly when I'm on my bed waiting for the sleep to come in. I'll fire up WordPress for Android and write what I feel for her.

Till then, keep having nice days!